Investing in France: simplified procedures for expatriates!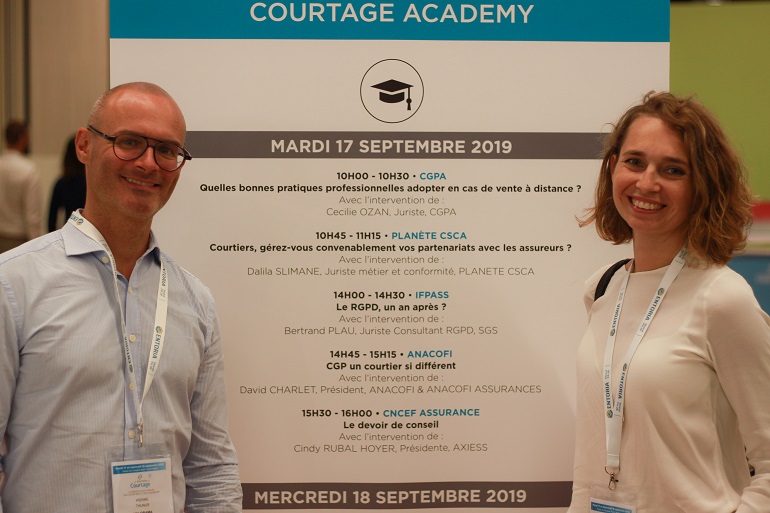 On the occasion of the 18th edition of the Journées de Courtage in Paris, the traditional meeting of insurance professionals, Valoramaspecialising in loan insurance for non-residents, took stock of the latest developments in the new school year.  
As a reminder, loan insurance, even if it is not compulsory, is always required by the bank in order to grant you your crédit immobilier. Thanks to the law Lagarde reinforced by the Hamon law in 2014, borrowers are free to choose the insurance company that will protect them against the hazards of life (death, disability or incapacity). Since then, the loan insurance sector has been booming, especially since the new Bourquin law has offered the possibility of changing one's insurance at each anniversary date. 
Insurance can represent up to 40% of the overall cost of the loan and is therefore an important part of the real estate project. Today's borrowers are looking to optimise this cost and are increasingly turning to delegated insurance (outside the bank). For their part, insurance distribution professionals are putting more and more energy and resources into innovating and developing their contracts to be able to meet all the demands of the market. 
The main new feature, which will no doubt facilitate the application process for borrowers living abroad, concerns medical formalities: on certain contracts, medical examinations are no longer required for policyholders under 46 years of age, up to EUR 1.25 million of capital to be insured. This change in the loan amount scale will make it possible toobtain insurance contracts remotely and in much shorter time. 
An important change also affects smoker profiles: the non-smoker rate will apply from 12 months of cessation of smoking (instead of 24 months used on most contracts).
A large number of insurers continue to rethink rates especially after the arrival of the tax on coverdeath since 1 January 2019. In the autumn,some tariffs are once again revised down wards to allow borrowers to optimise their insurance cover and to finalise real estate transactions before the end of the year. 
Finally, to make delegated insurance even more accessible, the contracts dedicated to expatriates and non-residents offer the possibility of 100% online digital subscription . The administrative and medical formalities are completed and signed electronically, which makes it possible to obtain the contract instantly in the event of a lack of declaration. 
Within the framework of insurance delegation,
VALORAMA
helps you find the best solution for your international profile, save money and optimise the application process. Complete the online quote request and receive your personalised insurance project.
Want to know more? The experts of our team are at your disposal:
+33 3 26 87 82 05